Keeping your facilities clean and organized can be endless, especially with a jam-packed business schedule. But what if we tell you there is a way to effortlessly maintain a spotless and inviting business facility without you lifting a finger?
Enter professional cleaning services in Manila. These expert cleaning professionals are here to change how you see and approach facility cleaning. Their meticulous attention to detail and cutting-edge cleaning techniques can transform your offices, hotels, resorts, and whatsoever into a sanctuary of cleanliness and tranquility.
These professionals have the expertise and tools to tackle even the toughest cleaning challenges, from deep cleaning carpets to sanitizing bathrooms. So, if you need a one-time deep clean or regular maintenance, professional cleaning services in Manila offer flexible options that suit your cleaning needs.
Whether you own a building, hotel, airline, or hospital, say goodbye to the stresses and hassles of cleaning. Let professional cleaning services in Manila take care of the dirty work while you focus on what matters most to you and your business.
What are Professional Cleaning Services?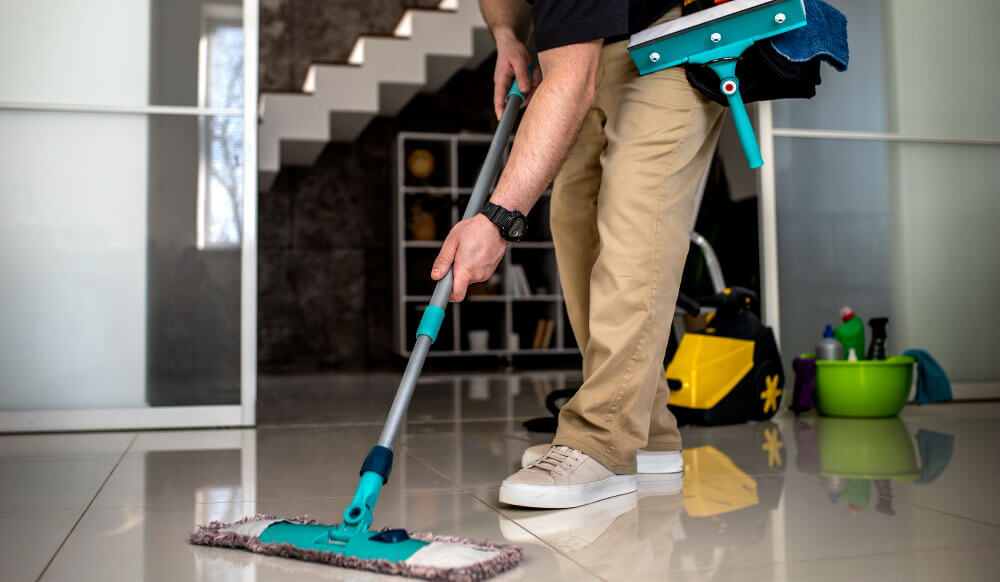 Professional cleaning services refer to establishments that provide comprehensive cleaning solutions to property and facility owners. Their service offerings go beyond the basics of cleaning: tidying and vacuuming. Their job entails being trained to handle various cleaning tasks, using specialized equipment and cleaning products to ensure optimal results.
Professional cleaning services in Manila offer different cleaning service packages that attend to their client's diverse needs and budgets. If your facility requires a one-time deep clean before a special event or regular maintenance to oversee the upkeep of your home, these services can be customized to meet your requirements.
On occasions like this, the advantage of hiring professional cleaners is that they have the know-how and equipment to take on even the most challenging cleaning tasks, leaving your home looking the newest it's ever been.
These cleaners leave no nook and cranny uncleaned. They make sure that every corner is sanitized. From dusting shelves to scrubbing down tiles—their level of thoroughness is one of the key benefits you can enjoy when you avail of their services.
The Importance of a Clean Property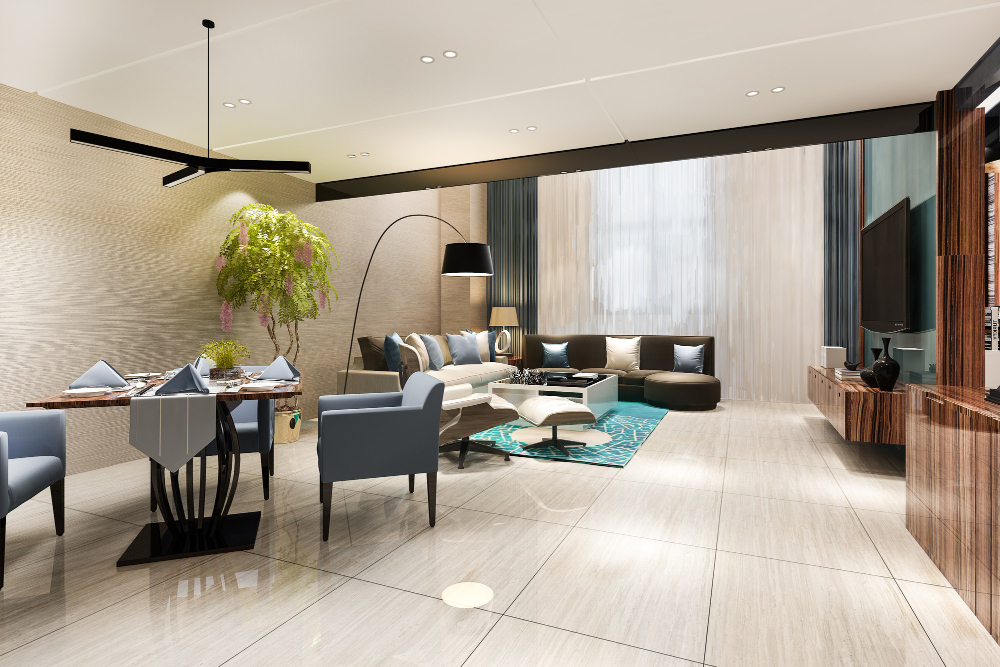 A clean facility is more than just sweeping and mopping floors. It significantly impacts your health and well-being. Dust particles, allergens, and bacteria can build up over time, leading to respiratory problems. In the same way, cracks, HVAC systems, and ducts can break down and cause issues. Regular cleaning can guard your facility against these factors and create a healthier environment.
Not only that but an organized facility has been proven to increase productivity. For those working in busy offices such as government agencies, an unclean environment can hinder your ability to focus. With professional cleaners, you can enjoy a tidy space that allows you to do your work efficiently.
By outsourcing your cleaning tasks, you can reap the benefits of an enjoyable office without sacrificing too much of your valuable time and energy.
Types Of Cleaning Services You Can Avail From Cleaning Services Companies In Manila
There are various cleaning services companies in Manila. Most offer multiple cleaning options to cater to different needs and preferences.
Some of the most common cleaning services include: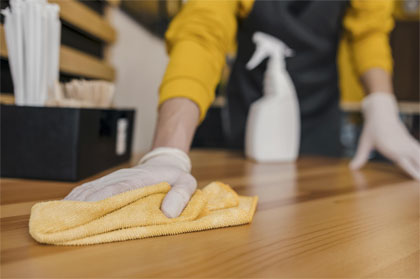 General Cleaning
Daily dusting, mopping, vacuuming, and surface cleaning. General cleaning services are ideal for regular maintenance and keeping your facility presentable.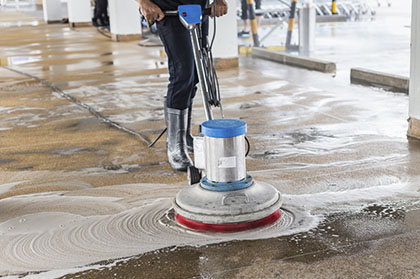 Deep Cleaning
Involves a more thorough approach to cleaning. This targets hard-to-reach areas and includes the likes of scrubbing and cleaning grout. Deep cleaning is recommended for facilities that receive cleaning periodically and require a more intensive cleaning approach.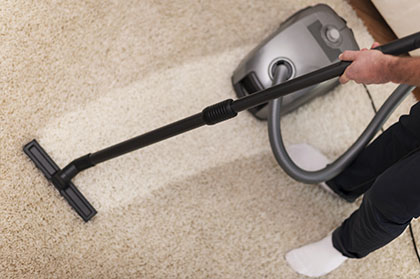 Carpet Cleaning
Carpets and upholstery are susceptible to stains, dirt, and odors. That's why professional cleaners use specialized equipment to extend the lifespan of these items.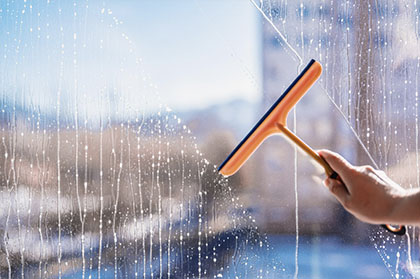 Window Cleaning
Windows are clients' first point of interaction with any property. Dirty windows are an indicator of how much you value your business. Contacting professional cleaners for your window cleaning needs leave your building streak-free and crystal clear.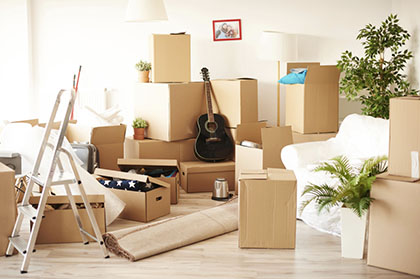 Move-in/out Cleaning
For people who are moving in or out of a building or are preparing to sell their current one, this type of cleaning ensures a fresh and clean slate for the next occupant. This cleaning service typically includes deep cleaning and removing any traces of the previous building owners.
Benefits Of Hiring Professional Cleaning Services In Manila
There are numerous benefits to hiring professional cleaning services in Manila:
Expertise and experience
Professional cleaners are trained in the best cleaning practices and techniques. They have the knowledge and expertise to handle different surfaces and materials, ensuring your home is cleaned efficiently and safely.
Consistent Result
Professional cleaners have a systematic approach to cleaning, ensuring that every cleaning session delivers consistent and high-quality results. They follow a checklist and pay attention to detail, leaving no surface untouched.
Access to specialized equipment and cleaning products:
Professional cleaners can access industry-grade equipment and cleaning products that are not readily available to the average cleaning staff. These tools and products are designed to deliver superior cleaning results and ensure the longevity of your home's surfaces and furnishings.
Looking for Cleaning Services in Manila?
We understand you might be hesitant to hire professionals, thinking it is an unnecessary expense. But let Shared Solutions Inc assure you that availing our professional cleaning services is worth every peso you invest.
Shared Solutions Inc. is here to take your cleaning loads off your shoulders —from our experience and advanced equipment to our attention to detail and customizable service offerings. We'll apprise you why leaving the cleaning responsibilities to us is the best decision you can make for your home or business in Manila.
Our service divisions cover hotels, airports, government agencies, banks, hospitals, and more! Shared Solutions, Inc. offers convenient and effective cleaning solutions for maintaining your facility clean and inviting.
Invest in Professional
Cleaning Services

in Manila

Say goodbye to the stress and hassle of cleaning. Let professional cleaning services in Manila care for the dirty work while you focus on what matters most.

Contact Shared Solutions Inc. to outsource your cleaning tasks and enjoy a squeaky-clean property without sacrificing too much time and energy!

Fill out our inquiry form, and we'll reply to you instantly.